Welcome to Poplar Class
Our teachers are Mrs Blackley and Mrs Plant.
November 2016
We have been predicting what will happen when we mix oil and water.
Samuel said "I think the food colouring will not mix with the oil because when we went to the museum in Liverpool last year the oil didn't mix with the water."
Eva said "I think it will look like a firework because the experiment is called 'firework in a cup'"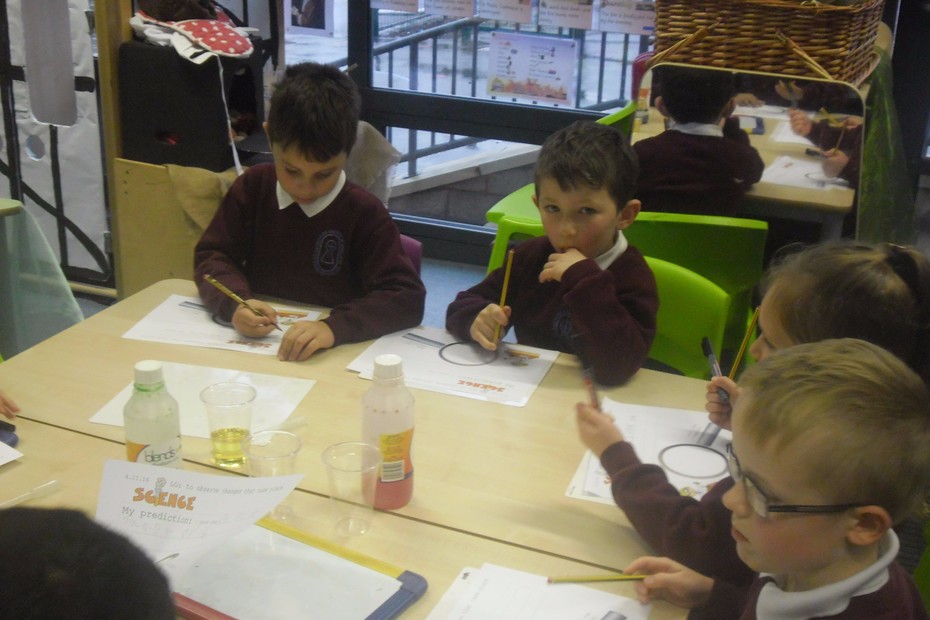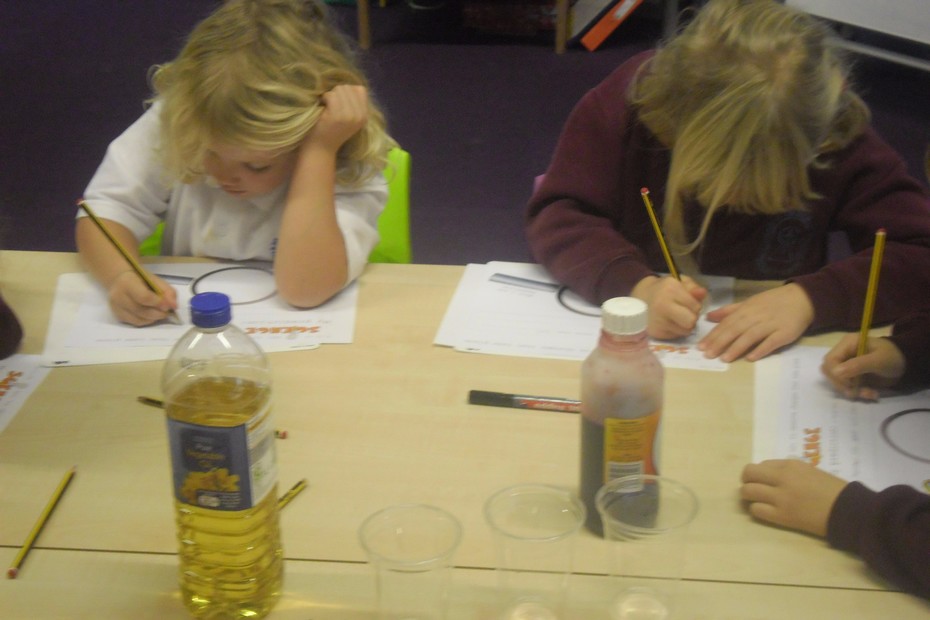 Then we put water, oil and food colouring in a cup...
After the experiment Samuel said "The food colouring mixed with the water and the oil didn't mix with the water but I didn't know that drops of food colouring would stay on top of the oil like a red line. That's because I haven't used food colouring and oil before."