Guidance for parents and carers on supporting children and young people's mental health and well-being

The coronavirus (COVID-19) outbreak is going to affect everyone's daily lives, as the government and the NHS take necessary steps to manage the outbreak, reduce transmission and treat those who need medical attention.
Regardless of their age, this may be a difficult time for children and young people. Some may react right away, while others may show signs of difficulty later on.
How a child or young person reacts can vary according to their age, how they understand information and communicate, their previous experiences, and how they typically cope with stress. Negative reactions may include worrying thoughts about their health or that of family and friends, fear, avoidance, problems sleeping, or physical symptoms such as stomach ache.
During this time, it's important that you take care of your family's mental health – there are lots of things you can do, and support is available if you need it.
This advice is to help adults with caring responsibilities look after the mental health and wellbeing of children or young people, including those with additional needs and disabilities, during the coronavirus (COVID-19) outbreak.
For wider information on how to protect yourself and others please see Coronavirus (COVID-19): what you need to do
This guidance will be updated in line with the changing situation.
Parents
Remote learning can be a great way to continue learning outside the classroom, particularly in difficult circumstances. For parents and carers, the idea of remote learning isn't always straightforward and there can be a number of factors they need to consider, especially around ensuring their children feel comfortable and are familiar with the whole concept. That's why we've created this guide to help parents and carers support their child in getting the most out of their remote learning experience. To read more click here…
Children
Remote learning can be a great way to continue learning outside the classroom, particularly in difficult circumstances. For students, it's the perfect way to ensure they still get the education they need, despite not being at school. However it also requires a level of discipline and careful planning. That's why we've created this guide to help pupils understand different aspects of remote learning and to support them in ensuring their experience is as safe and secure as it can be. To read more click here…
Given the current situation, we have created this page for any pupils who are self-isolating at home. Below are a range of several resources that can be used via smartphones, tablets and laptops.
ClassDojo (Teacher/Parent Communication)
Class Dojo will help you instantly communicate and engage with your child's class teacher, so you can keep building those relationships while your child/children are home learning.
SKYPE (Teacher/Parent Communication)
SKYPE will be used by teachers to contact parents and children, who are home learning. Parents are advised to download the SKYPE app and link to their class teacher, via a link sent by Class Dojo. Teachers will try to make contact with each pupil once a week, through SKYPE or phone.
Twitter @StLeonardsCofEP (Teacher/Parent Communication)
We ask parents to follow our official school Twitter page, for school and national updates. You do not have to have a Twitter log in to see the school page. If you wish to interact/message us (on Twitter), you will require to have an account.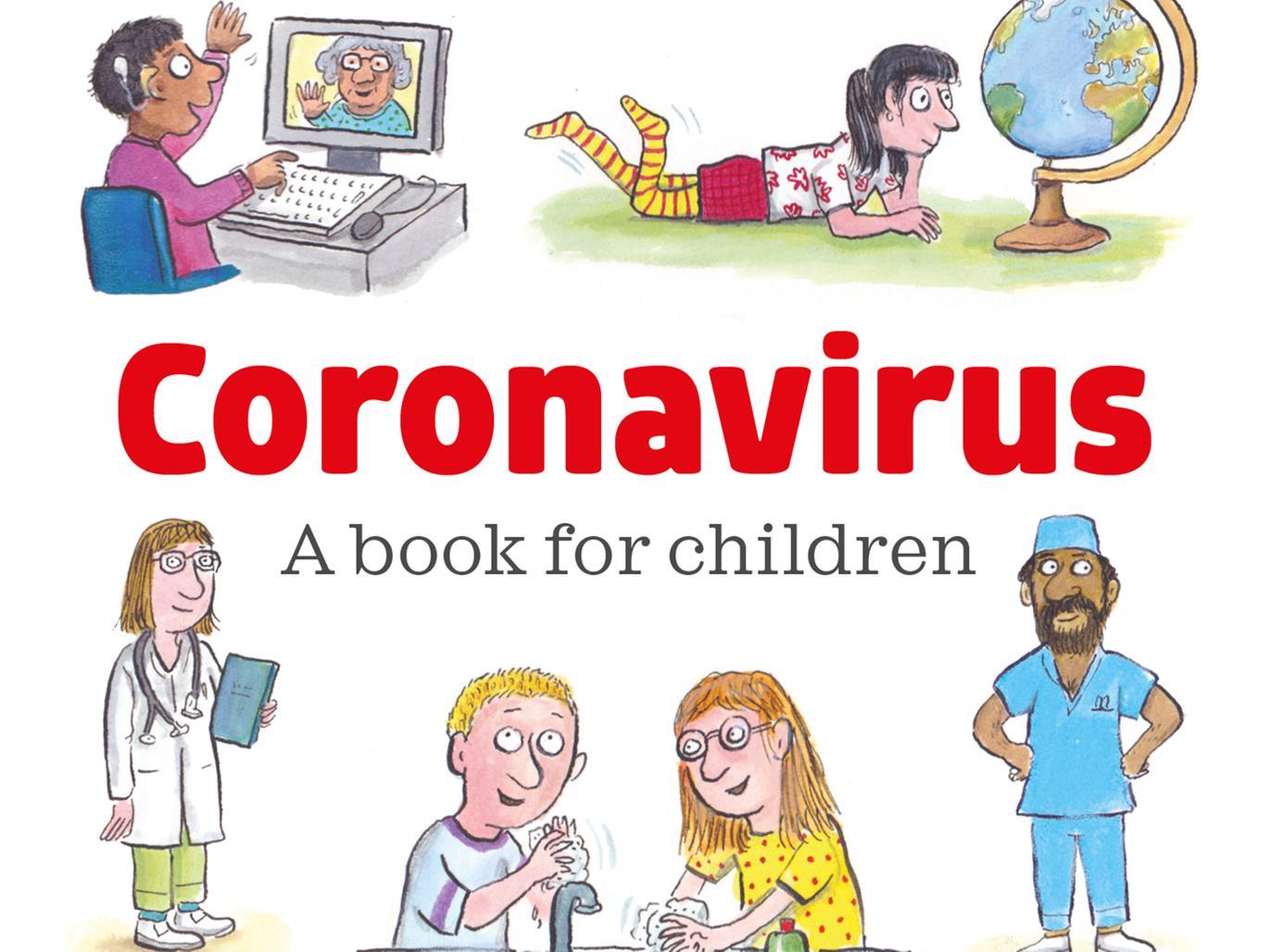 Coronavirus A Book for Children (EYFS,KS1 and KS2)
Axel Scheffler has illustrated a digital book for primary school age children, free for anyone to read on screen or print out, about the coronavirus and the measures taken to control it (Download here). Published by Nosy Crow, and written by staff within the company, the book has had expert input: Professor Graham Medley of the London School of Hygiene & Tropical Medicine acted as a consultant, and the company also had advice from two head teachers and a child psychologist. The book answers key questions in simple language appropriate for 5 to 9 year olds:
• What is the coronavirus?
• How do you catch the coronavirus?
• What happens if you catch the coronavirus?
• Why are people worried about catching the coronavirus?
• Is there a cure for the coronavirus?
• Why are some places we normally go to closed?
• What can I do to help?
• What's going to happen next?
We want to make sure that this book is accessible to every child and family and so the book is offered totally free of charge to anyone who wants to read it. However, we have suggested, at the back of the book, that families might make a donation to help our health service if they find the book useful: https://www.nhscharitiestogether.co.uk/.

Why We Stay Home (EYFS,KS1 and KS2)
Suzie is really excited to be able to stay home with her Mum, Dad and older sister Millie! When Suzie expresses this to Millie, she explains to Suzie why they have been staying home with a quick lesson on Coronavirus (Downlaod Here)
Talking to Children and Young People About Coronavirus

(EYFS,KS1 and KS2)
It can be very difficult to decide how best to talk to our children and young people about coronavirus. It can be hard to strike a balance between not telling them enough and telling them too much, both can leave them feeling scared, anxious, and vulnerable. We know that almost every part of our, and our children and young people's lives has been changed in a completely unprecedented way. Read More..
ThinkUKnow (EYFS,KS1 and KS2)
To help you during COVID-19 and the closure of schools, we will be releasing new activity packs with simple 15 minute activities you can do with your child to support their online safety at a time when they will spending more time online at home. Download your first pack today! Click here.
If you haven't already, the first thing to do is read our Parents and Carers Helpsheets – there is one for primary and one for secondary. These contain key online safety advice and links to our resources, as well as support services.

Swiggle Safe Search (EYFS,KS1 and KS2)
Swiggle child-friendly search engine from the Online Safety experts at SWGfL. Searching the internet for images or content can sometimes be a bit hit and miss. It can be hard to find the right content  and sometimes you can stumble onto things that might make you feel upset, embarrassed or sad.  Swiggle can help you with your first steps on the road to better online searching.
Twinkl (All Subjects for EYFS,KS1 and KS2)
Parents can gain access to Twinkl resources for free by visiting www.twinkl,co.uk/offer and using the code PARENTSTWINKLHELPS. Twinkl unlocks all curriculum subject, with a library of over 590,000 resources – all available 24/7.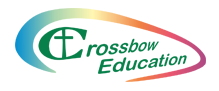 Crossbow Education (KS1 and KS2)
Crossbow Education have created Dyslexia friendly, free downloads ready to use at home or school. Covering a selection of English skills.
TTRockstars (Times Tables for KS1 and KS2)
It is recommended that that your child does a little bit of times table every day. Short bursts of practise on a daily basis are more effective than spending hours once a week. This programme can be accessed online via the web address TTRockstars – your child has their own login and password  (See class teacher). You may also download an App for the Iphone/Ipad or Android App through which your child may practice.

NumBots (Years 1, 2, 3 and 4)
From the innovators who bring you Times Tables Rock Stars (same login and password), comes a highly engaging platform for learning to add and subtract… NumBots! NumBots is all about every child achieving the "triple win" of understanding, recall and fluency in mental addition and subtraction, so that they move from counting to calculating.
White Rose Maths (EYFS, KS1 and KS2)
Always happy to help, the White Rose Maths Team has prepared a series of five brand new maths lessons for each year group from Years 1-6. Every lesson comes with a short video showing you clearly and simply how to help your child to complete the activity successfully.
I See Maths by Gareth Metcalfe (KS1 and KS2)
I See Maths has lessons, information, resources and links for the daily home maths lessons hosted by Gareth Metcalfe.

The Maths Factor (EYFS, KS1 and KS2)
The Maths Factor is now free for everyone (usually about £2 per week) to support childrens' continued learning at home for the duration of the UK Schools closure period. We want to help you and your child as much as we can.
Literacy Shed (KS1 and KS2)
Literacy Shed really wants to help schools, teachers and parents out so they have spent the last few days creating some free resources that are easily accessible at home and school.

Authorfy (KS1 and KS2)
Create an account in 60 seconds to get free unlimited access to Authorfy. Authorfy brings readers and writers closer together through interactive video masterclasses, fun downloadable activities, and exciting after school club resources. Whether you're a parent, student, librarian, aspiring author or reluctant writer, there's something on Authorfy for everyone!
Authorfy are posting a 10 minute creative writing challenge every day for the next 2-3 months. Each one will be hosted by a children's author & is perfect for home learning.
Finally, Authorfy have a creative resources range from arts and crafts pages to book club questions and games, and they're all aimed at boosting reading and writing for pleasure.
Harry Potter at Home (KS1 and KS2)
Welcome to the Harry Potter At Home hub where you'll find all the latest magical treats to keep you occupied – including special contributions from Bloomsbury and Scholastic, nifty magical craft videos (teach your friends how to draw a Niffler!), fun articles, quizzes, puzzles and plenty more for first-time readers, as well as those already familiar with the wizarding world. We're casting a Banishing Charm on boredom!
Audible, invite you to listen to the first Harry Potter book, Harry Potter and the Philosopher's Stone as many times as you like in the coming weeks. This is one of many classic books that will be available on Audible's new platform, stories.audible.com. – take a look and see what you can find.
Ask Alexa to read Harry Potter and Philosopher's Stone.

Hamilton Trust (KS1 and KS2)
Hamilton are providing free packs for English and Maths for each year group. These materials can be added to schools' own websites and made available for parents and children at home.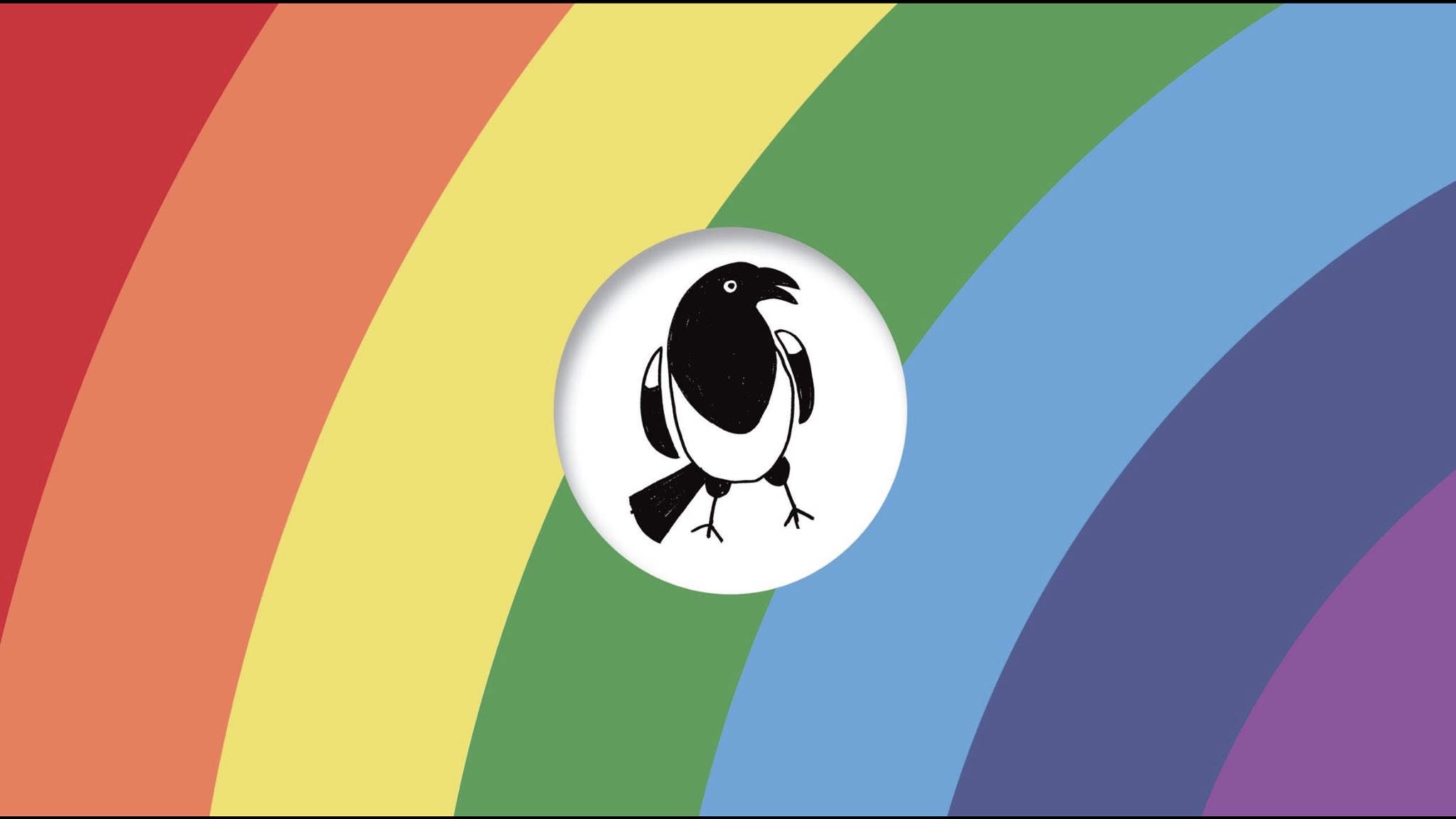 Talk For Writing by Pie Corbett (KS1 and KS2)
Here are the free Talk for Writing Home units. The units are age-related but please pick and choose what is right for each child. They all include a model text which is also available as a streamed audio recording.
English and Math Mastery (EYFS, KS1 and KS2)
English and Math Mastery developed a bespoke selection of resources to ensure that students receive the same routine, structure and learning that they would normally benefit from in school. You can find the resource you need by clicking on the resource relevant to your year group or key stage (Years R to 6), click here.
SUPER SENTENCE STACKING (KS1 and KS2)
Super Sentence Stacking with Jane Considine everyday at 9:45am on my YOUTUBE channel: The Training Space, where I'll be streaming live English sessions for children of all ages. Get involved.

MC Grammar Show (KS1 and KS2)
The 'MC Grammar Show' will be live on Youtube, Wednesdays at 11:30 am. We will be rapping ,reading ,rhyming ,laughing & learning! Share this with your crew. Join the #GrammarGang. Lesson one is live now, and is all about nouns, full stops and capital letters.
Comprehension Ninja (KS1 and KS2)
Comprehension Ninja is designed to be a core part of your arsenal for teaching reading comprehension skills. Comprehension Ninja specifically focuses on the retrieval of information and word meaning questions using eight core comprehension skills that underpin the reading domains set out by the National Curriculum
TopMarks All Subjects (EYFS,KS1 and KS2)
TopMarks is a searchable site of thousands of quality teaching resources, interactive resources, homework, exam and revision help. Useful for teachers, pupils and parents.

Teaching Ideas (KS1 and KS2)
Teaching Ideas is a wonderful resources that assists students to development, with thousands of free ideas and resources.

EYFS Home (EYFS)
Each day, EYFS Home will be post a 'Topic', by our early years team. This will be followed by a schedule of four 'easy-to-access and do' activities, along with  extra linked resources and materials  for families with young children (and  their siblings!). All learning will link to  the EYFS framework but be based around play, development and fun with the family.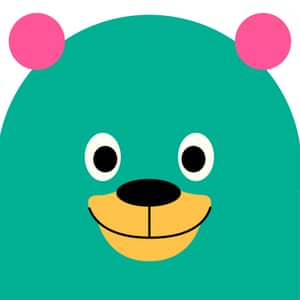 Khan Academy for Kids (EYFS, KS1 and LKS2)
Khan Academy is a free collection of education courses for all ages, but it has an app specifically for two to seven-year-old children that focuses on maths, reading and social and emotional skills. It has a large and growing archive of learning videos, digital books and simple but engaging exercises. (Android/Apple/Amazon – free).
#HomeTasking (EYFS, KS1 and KS2)
The #hometasking challenge brings the premise of Taskmaster, where a group of comedians are tasked with completing seemingly simple tasks in the most inventive and amusing ways possible, to people at home. HOME TASKS for individuals, families and friends will be set via Alex Horne on twitter (@AlexHorne) for updates search#hometasking on Twitter. Winners for each challenge are announced on twitter, with the best videos made by the public being compiled into a YouTube video.
Jonathan Chippindall (KS1 and KS2)
Science, computing & engineering activities to try at home with Jonathan Chippindall. Each day will have a different focus: Maker Mondays, Computational Thinking Tuesdays, Wonder Wednesdays, Tinker Like it's Thursday and Find Out Fridays.

Life Skills (KS1 and KS2)
Have a go at learning these important life skills at home. Ask an adult or older sibling to help you, they might have some good advice and top tips for you! Can you learn…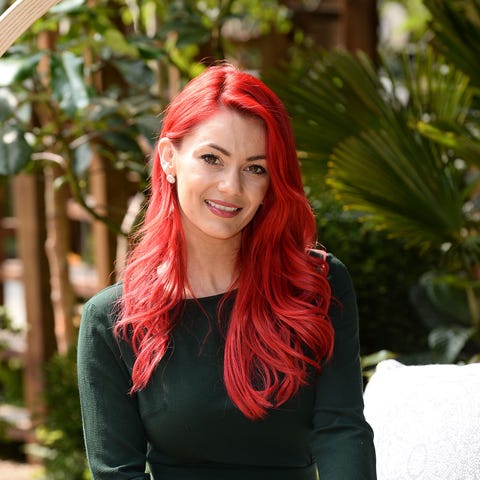 Dianne Buswell (KS1 and KS2)
Strictly Come Dancing star Dianne Buswell is also imparting the moves she shows on a weekly basis when the BBC show airs, giving short tutorials on popular routines.

Wildlife with Steve Backshall (EYFS, KS1 and KS2)
Every day at 9:30 am, Steve Backshall will do his best with your youngster's wildlife, biology, conservation, geography, exploration etc questions. Just don't ask any maths. Or physics. Or chemistry. Or… well anything else. Just the animal stuff really.

Myleene's Music Klass (EYFS, KS1 and KS2)
Every Monday and Fridays at 10:00 am (plus a lullaby session on Wednesday evenings), let Myleene Klass take one lesson off your hands! Curriculum based and most importantly, fun. There's no need for instruments or to feel intimidated. Any age, any ability welcome. Music helps to look after our children's minds and souls, especially at a time when they need it most plus, we may even find the next Elton or mini Mozart!
Spar Lancashire School Games Stay At Home Programme

(EYFS, KS1 and KS2)

The Spar Lancashire School Games Stay at Home Programme aims to provide opportunities for young people and families to become or remain active through a timetable of accessible opportunities. Resources, videos, weekly challenges and learning activities will form part of a weekly timetable to ensure you can become or remain active.

Year 1-2 Stay at Home Programme 

Year 3-6 Stay at Home Programme

We want to see you being active at home, so parents please share your videos and pictures with @LancSchoolGames Twitter, Facebook, Instagram using #LancsGames20 or #LancsSGOchallenge. Share them with the teams nationally using #stayinworkout #yourschoolgames!

Physical Activity Bingo (EYFS,KS1 and KS2)
A fun game for the whole family! Choose from a range of activities and challenges that can be done indoors or outside, using general objects from around the house or no equipment at all. See who can be first to complete a line or a full house. Watch out for our bingo posts during Easter break on our social channels and remember to share what your family is doing with us! Follow along on Twitter @youthsporttrust. Download Bingo Card 1 and Download Bingo Card 2

Burnley Football Club| Stay On The Ball At Home (KS1 and KS2)
Youth Development Phase Coach, Matt Walsh takes us through some tips and drills to improve your game and stay active at home. Click here.
Cosmic Kids Yoga (EYFS,KS1 and KS2)
Cosmic Kids is a yoga, mindfulness and relaxation YouTube channel, designed specially for kids aged 3+, used in schools and homes all over the world.
GoNoodle (Physical Education EYFS,KS1 and KS2)
GoNoodle engages 14 million kids every month with movement and mindfulness videos created by child development experts. Available for free at home and everywhere kids are!

The Ballet Coach (Physical Education EYFS,KS1 and KS2)
The Ballet Coach produces fun and imaginative ballet videos for children to practice dance at home. Sarah Du-Feu's aim is to help children build self-confidence, creativity and increase their physical activity through dance.
BBC Supermovers (Physical Education KS1 and KS2)
BBC Supermovers has fun curriculum linked resources to get your class moving while they learn.
Joe Wicks 5 Minute Moves (KS1 and KS2)
Short energising workouts for all ages from The Body Coach (Joe Wicks) – more information visit Youtube.

Greenacre Sports Partnership Activity Challenges
The Greenacre Sports Partnership has designed the PE, Sport and Physical Activity Challenges booklet to help improve active lifestyles. New guidelines states; 'All children and young people should engage in moderate to vigorous intensity physical activity for at least 60 minutes and up to several hours every day' GOV.UK.

YUMU ( KS1 and KS2)
Yumu is Charanga's brand new online learning space for students. Ask your class teacher for your child's  Yumu username and password.
 
BBC Bitesize (KS1 and KS2)
BBC Bitesize has 150 new lessons every week to keep you on track with your learning. You'll find daily lessons for homeschooling in Maths (White Rose Maths Monday 4th May) lessons from Monday from and English for Year 6, Year 5, Year 4, Year 3, Year 2 and Year 1, as well as regular lessons in Science, History, Geography and more. The homeschooling lessons have been created with teachers and other educational experts. They feature a mix of videos, animations, practice activities, quizzes and games.
Parts of Speech.info (KS2)
Part-Of-Speech.info is a website that reads text and assigns parts of speech to each word , such as noun, verb, determiner, conjunction, preposition, adjective, adverb and pronoun. Children should use this to improve the word class classification knowledge.

Spelling Frame (KS1 and KS2)
Spellingframe includes all the words – both statutory and the example words – from the National Curriculum for Spelling for Year 1 to Year 6. Choose a spelling rule and each word is read aloud and provided within a sentence for context.

BooksForTopics (EYFS,KS1 and KS2)
The hope for BooksForTopics is that they support primary pupils in finding and reading quality texts at home, to inspire children in their own reading journeys. Please find book lists added for each year group – Year 6, Year 5, Year 4, Year 3, Year 2, Year 1 and EYFS

Elevenses with The World of David Walliams (EYFS,KS1 and KS2)
Every day at 11am, you can listen one of David Walliams' World's Worst Children stories, so sit down, take a break, and enjoy 20ish minutes of pure fun

Audible (EYFS,KS1 and KS2)
For as long as schools are closed, Audible are open. Starting today, kids everywhere can instantly stream an incredible collection of stories, including titles across six different languages, that will help them continue dreaming, learning, and just being kids. All stories are free to stream on your desktop, laptop, phone or tablet. Explore the collection, select a title and start listening.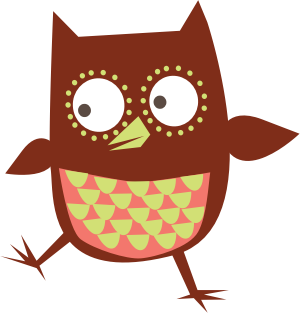 Oxford Owl for Home (English, Reading, Spelling and Maths for EYFS,KS1 and KS2)
Oxford Owl is an award-winning website from Oxford University Press, created to support children's learning at home. You'll find information about the primary curriculum in England along with tips and activities to help your child with reading, spelling, English and Math at home.

Libby (KS1 and KS2)
As well as your school and free choice reading books, did you know your local library has thousands of ebooks and audiobooks? You can borrow them, instantly, for free, using Libby and your library card.

LoveReading4Kids (EYFS,KS1 and KS2)
LoveReading4Kids is the biggest and best recommendation site for children's books. Our passion for children's books ranges from toddlers to teens and ensures that whatever the age, whatever the interest, that you have a steady stream of brilliant book recommendations for your child.

RadioBlogging Literacy (KS1 and KS2)
Welcome to RadioBlogging – daily shows with interactive activities to keep everyone busy and engaged, brought to you by Pie Corbett, Deputy Mitchell, Ian Rockey and Russell Prue, just listen and blog, it's live, fun and interactive with new educational tasks each day for you students whether at home or in school.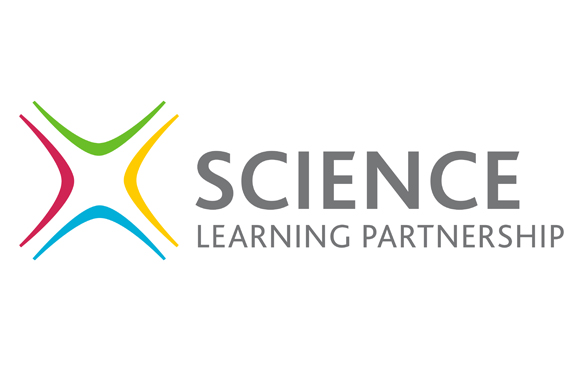 STEM Learning (KS1 and KS2)
An online resource bank, which links to resources on external websites. The site features a live chat function offering support from subject experts. New home learning resources are being developed. Click here.
The Archbishop of York Youth Trust (KS1 and KS2)
Welcome to the YLA at Home free resources. Creative and fun resources to try at home exploring how you can be Young Leaders during this challenging time and beyond. ‍Learn, reflect, create and share with others. Be the change you want to see! ‍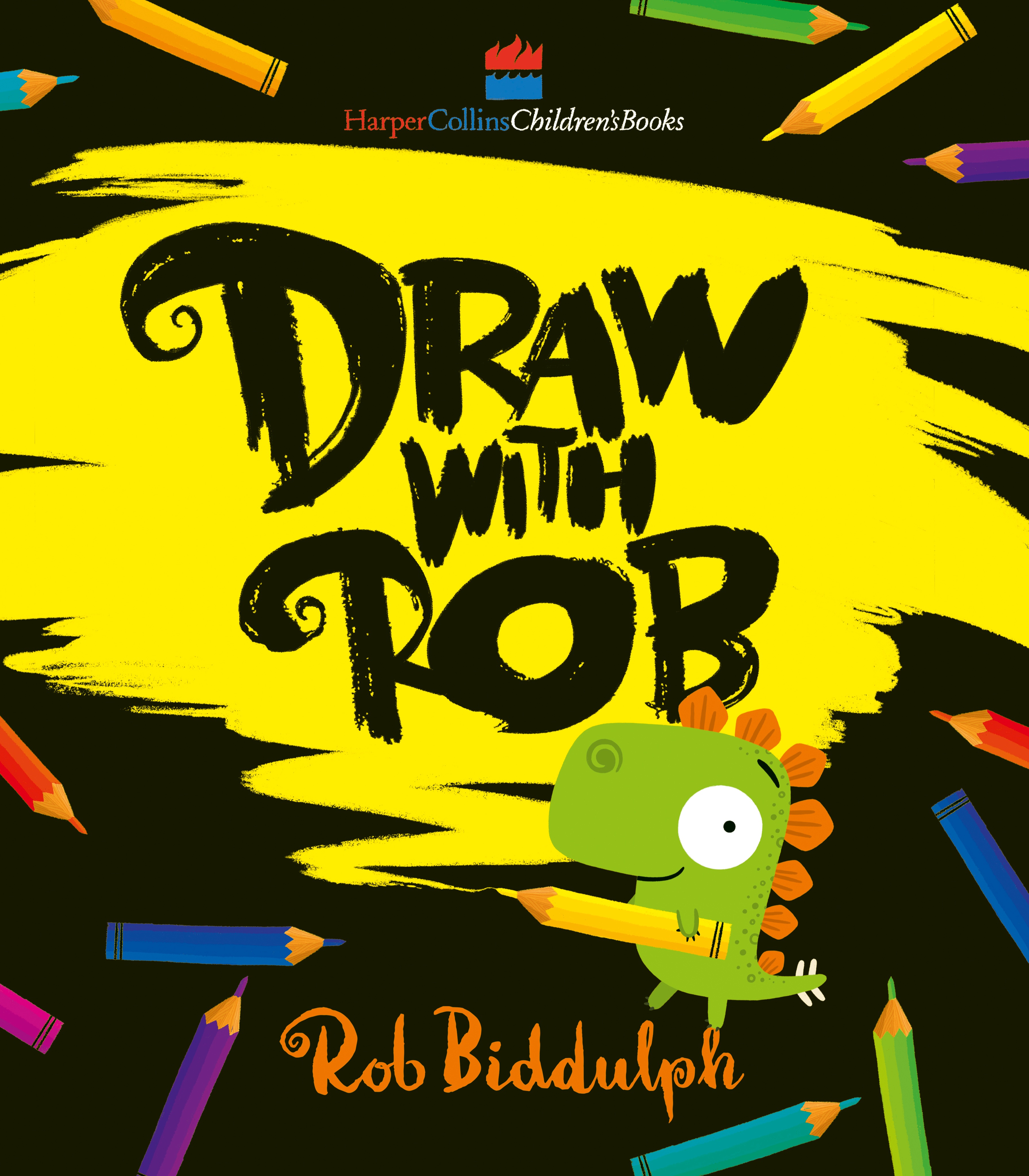 Draw with Rob (KS1 and KS2)
Rob Biddulph will be posting a brand new #DrawWithRob video for you and your kids every Tuesday and Thursday at 10am, for as long as you need me to. They will all be available permanently as a free resource right here.

Zentangles (EYFS, KS1 and KS2)
The Zentangle Method is an easy-to-learn, absorbing, relaxing and fun way to create beautiful images by drawing structured patterns. These patterns are drawn on small pieces of paper called 'tiles'. Please send any of your pictures to your teacher through Class Dojo or Twitter @StLeonardsCofEP.

Learn at Home Art Challenge (EYFS, KS1 and KS2)
Take part in the Learn at Home Art Challenge by the Art & Design HGS. There is the '30 Day Art Challenge', '#StayHome Poster Challenge' and 'Colour Wheel Challenge'. Please send any of your pictures to your teacher through Class Dojo or Twitter @StLeonardsCofEP.

Purple Mash (EYFS,KS1 and KS2)
Purple Mash is the new creative online space from 2Simple. Purple Mash hosts an exciting mash-up of curriculum focused activities, creative tools, programs and games to support and inspire creative learning every day. From poems to newspapers, masks and 3D models, animations and textured paintings, Purple Mash can support your creative curriculum throughout the year. This programme can be accessed online via the web address Purple Mash – your child has their own login and password  (See class teacher).

Phonics Play (EYFS and KS1)
A site packed with interactive phonics games. Children can use the site at home without their parents needing to subscribe. To access our resources all you need to do is log on using the following details – please visit Phonics Play.
NumberBlocks and Alphablocks (EYFS and KS1)
Watch as the Alphablocks tell stories and make words using phonics. Sing along and learn all about numbers with the Numberblocks!
Teach Your Monster to Read (Phonics & Reading EYFS/KS1)
Teach Your monster to Read is the immensely popular game that makes learning to read fun. It has now been played almost 100 million times worldwide and helped over 10 million children learn to read.
CBeebies Storytime (EYFS and KS1)
CBeebies Storytime is filled with free interactive story books and bedtime stories for young children and is a great way to enjoy reading with your little one. The library is always growing, with amazing stories featuring all the CBeebies' favourites.

Pobble365 (Writing KS1 and KS2)
This free resource aims to encourage young people to engage in creative writing. Designed by current teachers, each free daily picture comes with a writing prompt, Grammar, Punctuation and Spelling  challenges and philosophical questions which can be printed out or shown on smartphones, tablets and laptops. Find more at pobble365.com
NEW! Pobble's 25 non-screen activities was so popular! The kids might have worked their way through them by now, so we've created 25 MORE activities for you! Download and print your copy here https://bit.ly/25activitiestw

YouTube Kids (EYFS, KS1 and KS2)
YouTube Kids is a video website developed by YouTube. The website provides a version of the service-oriented towards children, with curated selections of content, parental control features, and filtering of videos deemed inappropriate viewing by kids 12 and under.
Dialogue Works P4C (EYFS,KS1 and KS2)
With schools closing in so many countries at the moment, a good way to keep Thinking Moves and P4C going is for parents and carers to do some at home with their children. Here are suggestions to help you do this – Dialogue Works.
Hour of Code (EYFS,KS1 and KS2)
The Hour of Code started as a one-hour introduction to programming, to show that anybody can learn the basics, and to broaden interest in computer science – more information is at CODE.org.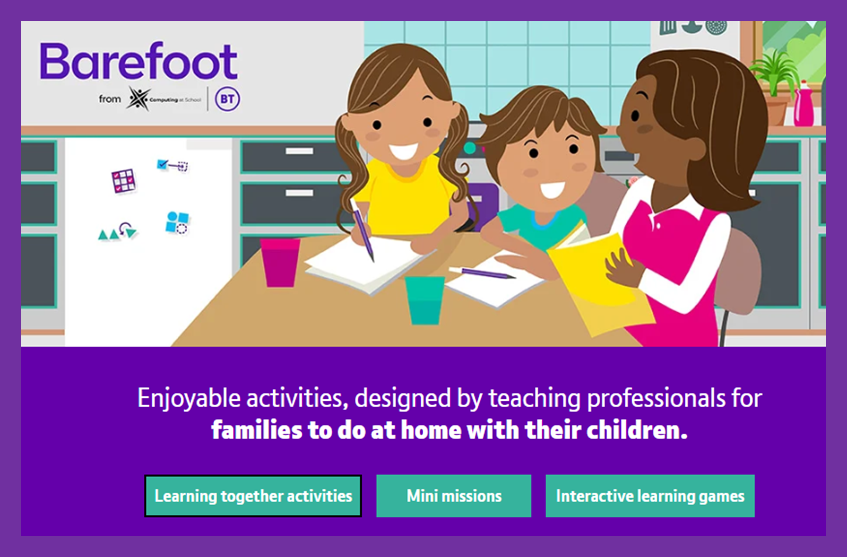 BT Barefoot Computing (EYFS,KS1 and KS2)
BT Barefoot have enjoyable activities, designed by teaching professionals for families to do at home with their children. Our quick, easy to do mini activities provide fun ideas to get children practising their computational thinking skills. Split into the six computational thinking concepts it's easy to discover new ways to introduce and reinforce learning from school and at home. View our mini missions on screen

Duolingo (KS1 and KS2)
Learn a language for free. Learning with Duolingo is fun and addictive. Earn points for correct answers, race against the clock, and level up.
SATs-Papers.co.uk (Year 2 and Year 6)
At SATs-Papers.co.uk you can download all our SATs past papers for free. We have carefully organised every SATs paper to make it easy for you to find and download. Every SATs paper is correctly named so you can easily download and print them at home.
CGP Curriculum Booklets (KS1 and KS2)
CGP books are used throughout school and for a small fee can be purchased for home use (Reception to Year 6). They're meticulously crafted by top teachers and resident subject specialists. Some Key Stage 2 SAT resources are available for free – please visit CGP Books, for more information.
Year 6 children have already been given their CGP packs from school, please use any time off to continue the books provided.
Trivia Plaza History/Geography (KS1 and KS2)
Triviaplaza has more than 100.000 questions in over 3.300 different quizzes.
TTS (40 Page Home Booklets for EYFS,KS1 and KS2)
The TTS, know that schools are beginning to plan and prepare for potential Coronavirus school closures and they want to help! They have created a curriculum-focused independent learning resource with over 40 home learning activities all planned and all prepared, for EYFS, KS1 and KS2 pupils.